Mental health is important all year round, but May is the month where we bring awareness to this important topic! Mental health is just like physical health – you need to do things to take care of your mind so that it works at its best. This will help you do all the things you want to do like coming to the library to play and read!
To learn more about mental health, check out our Wellness Wonders: Mental Health Awareness Month Books mobile display. The display includes Board Books, Picture Books, Juvenile Non-Fiction, Juvenile Fiction, and Teen Fiction books. The mobile display will be up all month long located in the YS department near the beginning of the non-fiction shelves.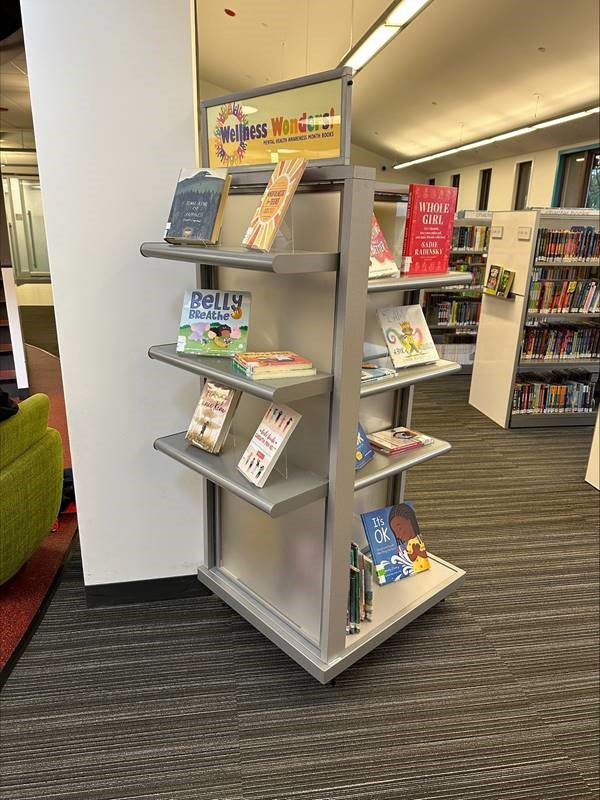 Want to participate in mental health focused programming? Check out Little Kids, Big Feelings and Meditation Story Time or check out our Early Learning Mindfulness Kits.
---

   Youth Services Assistant Librarian Jessica