Community Events
When: Wednesday, January 4 – 1:00pm - 5:00pm
The library subscribes to the extensive Foundation Directory Online database. Learn from Community Engagement Librarian Sam how to use FDO to find the organizations interested in supporting nonprofits like yours. ...
Job Searching for People with Disabilities
When: Tuesday, January 10 – 7:00pm - 8:00pm
Garret Rosiek, MA, MBA, shares valuable information, from employment opportunities to workplace accommodations. You'll receive a list of potential employers and organizations to help you connect to the right job. Register. Meeting ...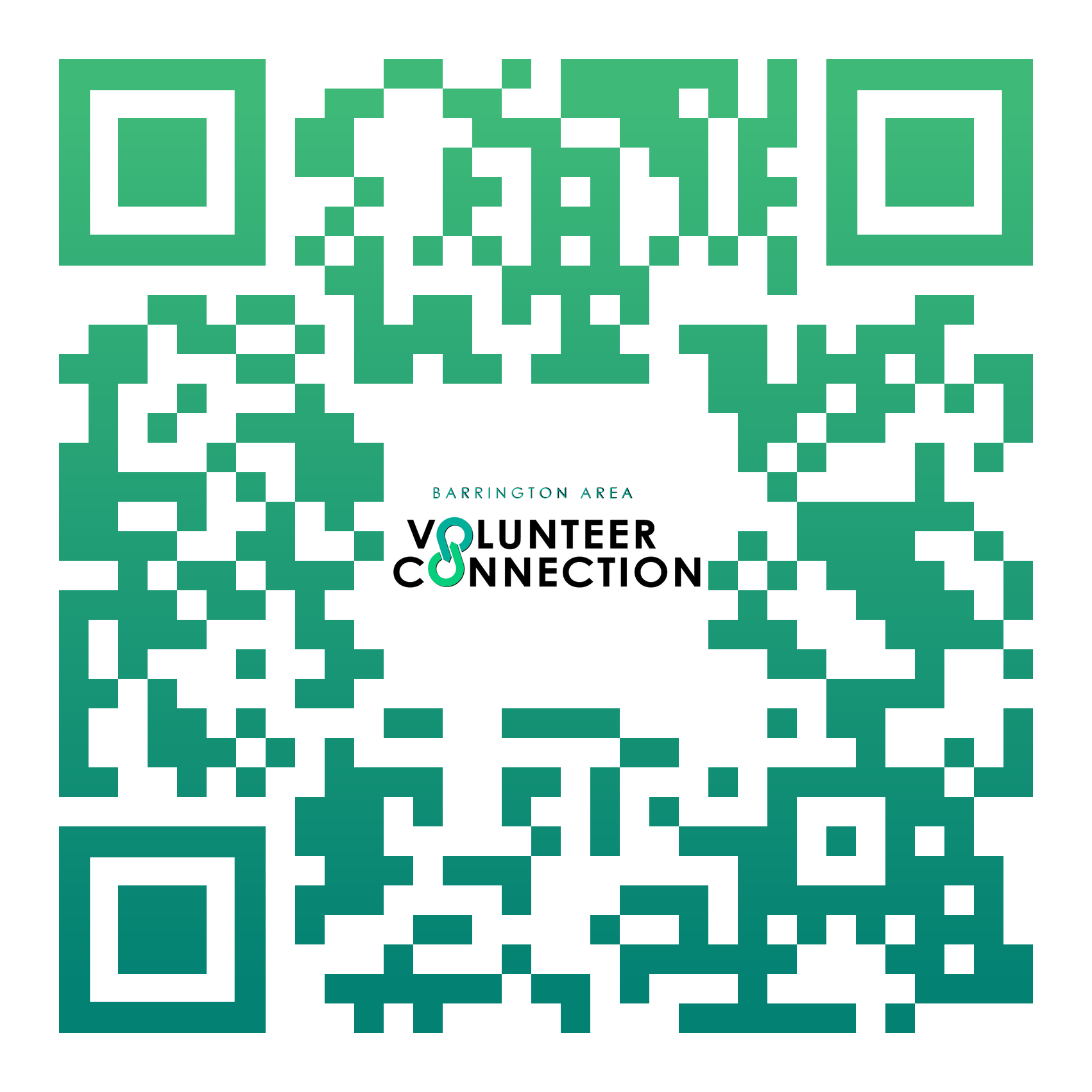 Barrington Area Volunteer Connection The Barrington Area Development Council and the Barrington Area Library collaborate on a platform for nonprofits and volunteers to find each other. Learn more at Barrington Area Volunteer Connection, and then click on the Get Connected Today link. It's as simple as creating an account with your name and email address. If you include information on your interests and causes, the platform will help you find the best match! 
Do you work with a local nonprofit that would like to attract more volunteers? Follow the directions on the How It Works page, and a BAVC Ambassador will contact you.

Business and Nonprofit Library Cards - Businesses and nonprofits based within our service area can obtain an annual BALibrary card. Use your card to borrow materials, book small group or large meeting rooms, use the MakerLab, and more. 
Want to reserve a room for your group? Use your personal or nonprofit BALibrary card to self-schedule a small group room for up to two hours within the week. Larger groups can request a reservation for longer periods in the Zimmerman or Meeting Room within the current or next month. 
Community Calendar - Local nonprofit organizations may submit events for listing on our online community calendar.
Community Information Screen - The Library dedicates a large, in-house video display screen to promoting community events. Local non-profit organizations may submit Powerpoint slides, or flyers/posters in PDF or other digital formats, via e-mail. We regret that we are not able to take posters, brochures, or other printed materials for display in the Library. Librarians are available to assist you in scanning printed materials for our community information screen. Complete details.

Community Pages - Local clubs and organizations may add their information to the library catalog. When customers search for books and movies on related subjects, information about your nonprofit will appear in a sidebar to the search results. For details, please contact Community Engagement Librarian Sam at sadams@balibrary.org.
Foundation Directory Online: Discover grant funding opportunities for your organization and access information about grantmakers from our community and across the world. Access FDO Professional at the library, using your own computer or one of ours. 
Healthier Barrington Community Survey: A recording of the Oct 17, 2022 presentation is on the library's YouTube channel. Further information at Healthier Barrington Coalition.
2022 Healthier Barrington Community Study: Community Resident Survey Results/Focus Group Results
Libraries Are For Everyone: Read the Barrington Area Library's statement on building an engaged and inclusive community, and explore a sampling of resources and programming we've offered relating to Pride Month, Black Lives Matter, Asian American & Pacific Islanders, and National Hispanic Heritage Month.
Services to schools - Visit the Kids' website to learn about book bag loans, school visits, and group tours.
---

TEDx events are locally planned versions of TED, the series of engaging and inspiring talks designed to spark conversation and connection through "ideas worth spreading." Use the links below to watch videos all of the TEDxBarringtonAreaLibrary talks we've held throughout the years, and then keep the conversation going!
TedXBarringtonAreaLibrary 2021 - The Barrington Area Library held its seventh annual TEDxBarringtonAreaLibrary event on November 10, 2021. Rev. Jeanne Hanson, Rafael Malpica, and Nathaniel Rouse were the featured speakers.
TEDxBarringtonAreaLibrary 2020 - The Barrington Area Library held its sixth annual TEDxBarringtonAreaLibrary event on November 12, 2020. Janet Anderson and Melissa Buckley were the featured speakers.
TEDxBarringtonAreaLibrary 2019 - The Barrington Area Library held its fifth annual TEDxBarringtonAreaLibrary event on October 17, 2019. Star* Cunningham, Leslie Ferris Yerger, and Andy Milne were the featured speakers.
TEDxBarringtonAreaLibrary 2018 - The Barrington Area Library held its fourth TEDxBarringtonAreaLibrary event on October 11, 2018. Sam Oliver, Chrissie Mena, and Reverend Dr. Zina Jacque were the featured speakers.
TEDxBarringtonAreaLibrary 2017 - The Barrington Area Library held its third TEDxBarringtonAreaLibrary event on October 5, 2017. Joy Wagner, Renee Blue, and Douglas McConnell were the featured speakers.
TEDxBarringtonAreaLibrary 2016 - The Barrington Area Library held its second TEDxBarringtonAreaLibrary event on October 6, 2016. Courtney Quigley, Dr. Brian Harris, Bob Lee, and Joyce Palmquist were the featured speakers.
TEDxBarringtonAreaLibrary 2015 - The Barrington Area Library held its first TEDxBarringtonAreaLibrary event on October 1, 2015. Sarah Bealles, David Hirsch, and Michael Miles were the featured speakers.