Do you have photos or documents of the Barrington area to share?
Send them to Kate at kmills@balibrary.org.
Yesterday & Today: Life in the Barrington Area
Evergreen Cemetery-Soldiers and Sailors Monument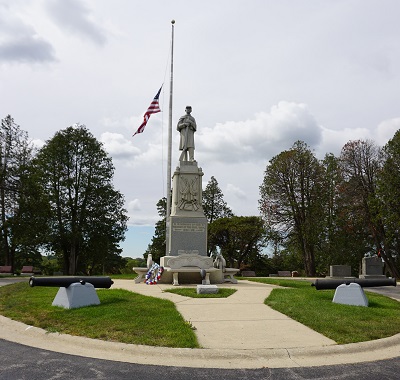 The Womens Relief Corps #85 was the driving force behind the Soldiers and Sailors Monument in Evergreen Cemetery. It was dedicated in 1906, making it 115 years old this year. If you have photos to share, please email Kate at kmills@balibrary.org.