Do you have photos or documents of the Barrington area to share?
Send them to Kate at kmills@balibrary.org.
Yesterday & Today: Life in the Barrington Area
Flint Creek Savanna, Winter 2000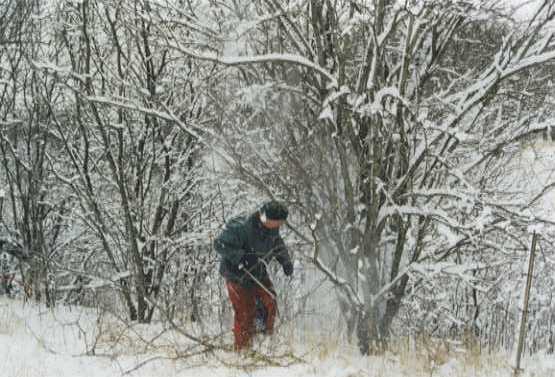 Winter in Barrington. Falling snow made things interesting for Bob. W. at Flint Creek Savanna, February 19, 2000. This photo is courtesy of the Citizens for Conservation.  If you have photos to share, please email Kate at kmills@balibrary.org.