Welcome!
The Youth Services department is located on the first floor of the Barrington Area Library.
The Library is temporarily closed due to COVID-19.
Contact us for more details.
---
Read our latest blog post
Take-And-Make Kits at the Library
You can now register to pick up a Take-and-Make Kit during the Barrington Area Library's Parking Lot Pickup hours, bringing a fun new art project home to explore. Here are instructions for each kit:
Toddlers & Preschoolers: Contact Paper Stained Glass and Nature Art
Contact Paper Stained Glass
Cut out different colored shapes from the cello paper.

Remove the backing from the contact paper, carefully setting the sheet down sticky-side up. 

Press the cello paper down onto the sticky contact paper. 

Display your artwork in a window, letting the light shine through.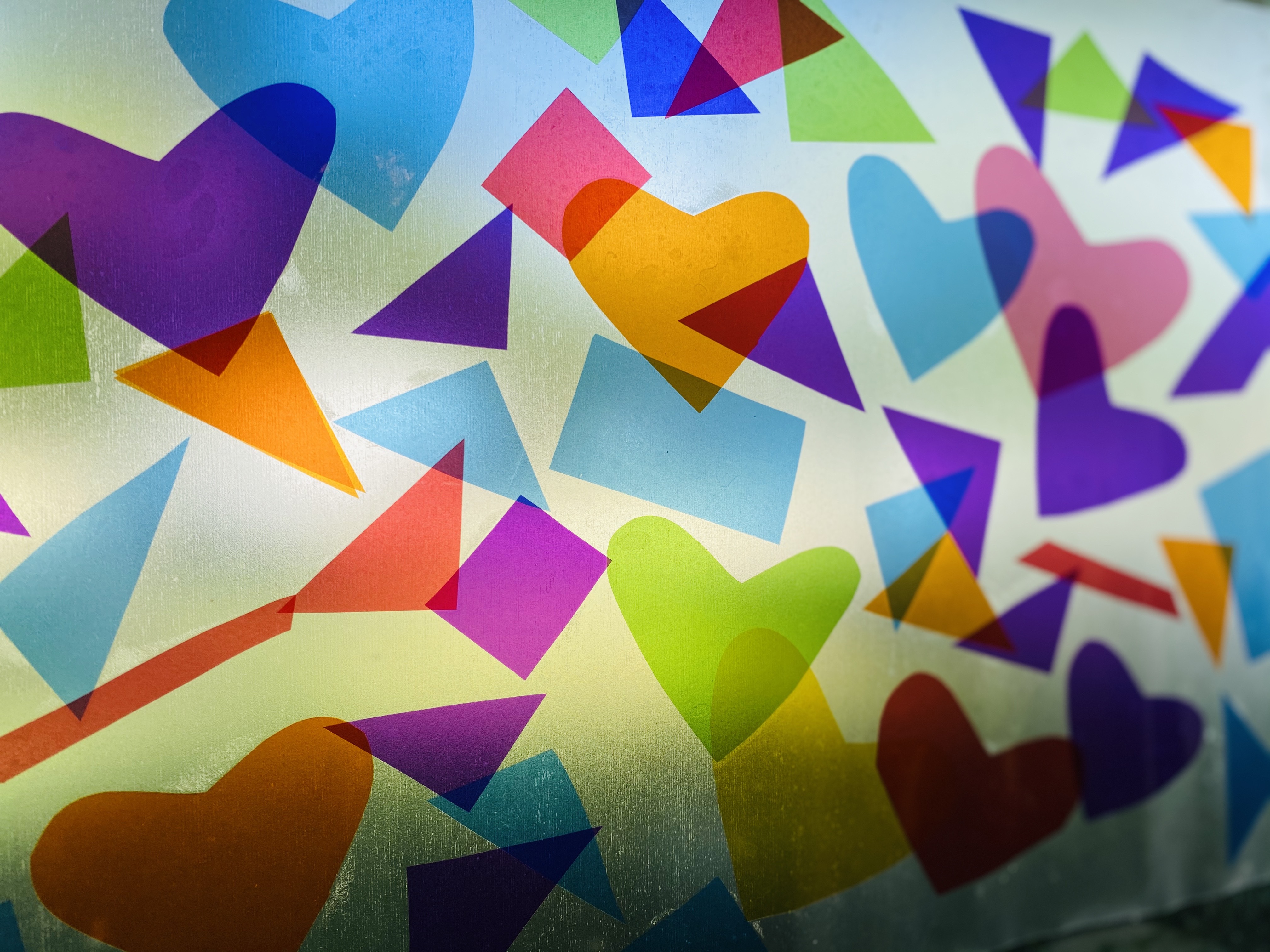 Contact Paper Nature Art 
Go outside, gathering up small leaves, sticks, and flowers.

Remove the backing from the contact paper, carefully setting the sheet down sticky-side up.

Press the objects from nature down onto the sticky contact paper.

Feel free to add any other materials from your own supplies.

Display your artwork!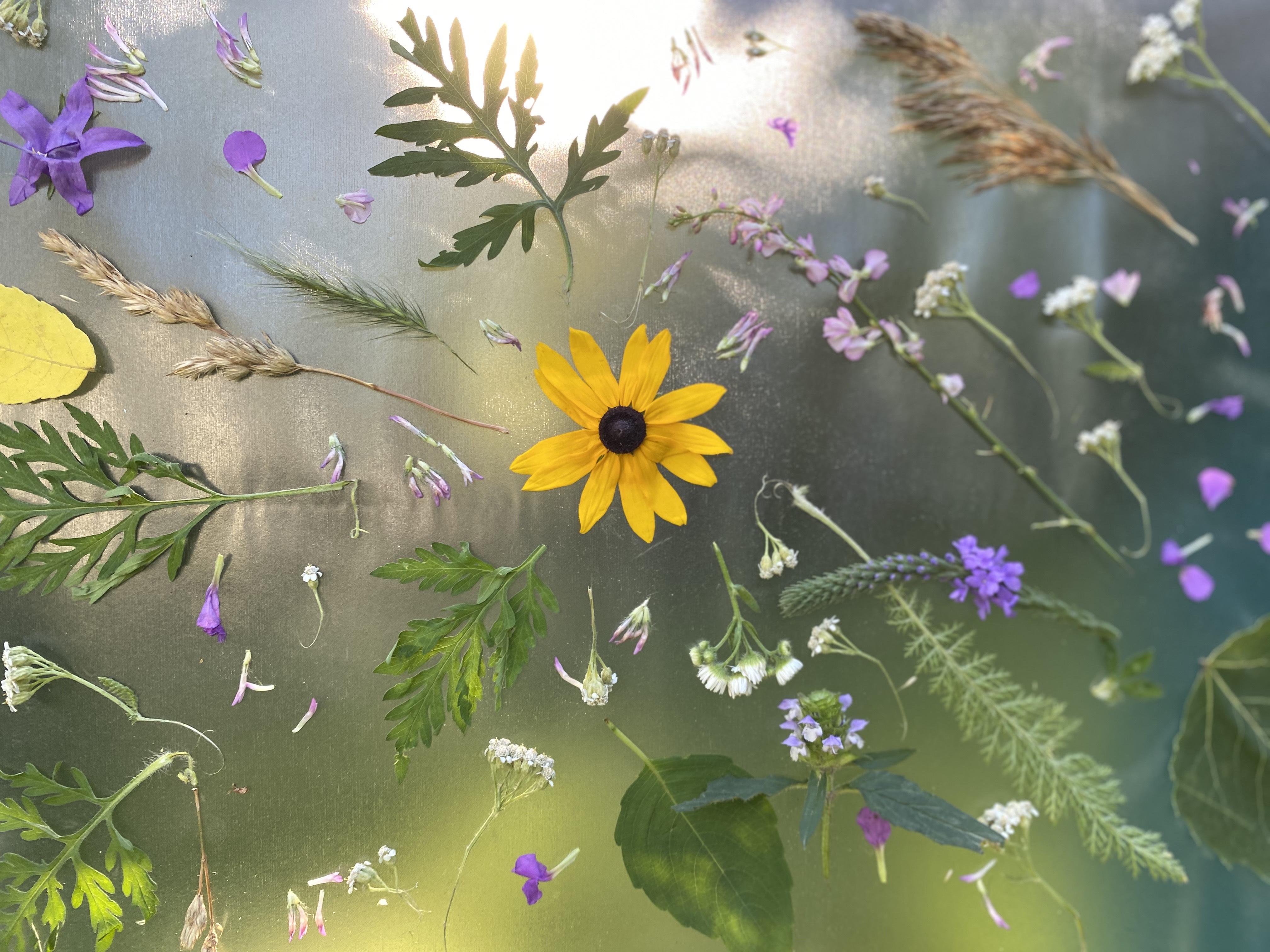 Grades K-2: Sidewalk Stained Glass
Turn your sidewalk or driveway into a work of art, while having fun in the sun.
Find a square of sidewalk or driveway, or make a large square or rectangle out of tape.
Stretch and stick a piece of painter's tape, any size, across the space in any direction. 
Stick another line of painter's tape in a different direction.
Keep going to create different geometric shapes. 
Once your square of sidewalk is broken up with a good number of lines, start coloring in the shapes with sidewalk chalk.
Use one color for each space.
Once all the visible pavement is colored over, pull off the painter's tape.
Grades 3-8: Sun Prints
Use the power of the sun and objects from nature to create beautiful designs.
Find some objects you'd like to print - leaves, flowers, rocks, or anything you'd like to use to make a print. 

Once you are ready with your objects, remove the blue sun-printing paper from the manila envelope. 

Place the paper in the sun, and then immediately place your chosen objects on the paper. 

Allow to sit in the sun until the sun-printing paper turns very pale blue, about 2 minutes.

Remove the objects from the paper, and quickly remove the paper from the light.

Immediately soak the paper in a container of plain tap water for about 1 minute. 

Dry flat.
---

Youth Services Librarian Allison Parker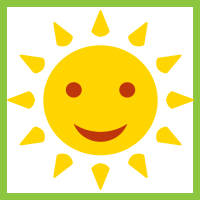 You've found the Secret Code!
CREATE JOY