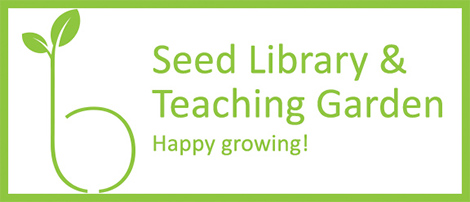 Welcome back, Seed Library!
Our Seed Library returns on February 1, and with more than 120 varieties of seeds, we've got something for everyone. Stop by our Seed Library Launch to browse our selection, or click the links below to see what we're offering this year. While supplies last, no library card needed. Most seeds are organic and non-GMO. Seeds that were donated by local gardeners are the only exception, and are clearly designated as donations.
Seed Library Resources
Seed Sources:
Helpful Info
ASPCA Toxic and Non-Toxic Plants for Pets
---
About Our Teaching Garden and Teaching Prairie
Begun in 2021 as a partnership between the Library, the Barrington Breakfast Rotary Club, and the North Cook County Master Gardeners, our Teaching Garden is an outdoor classroom for hands-on, multi-generational learning, as well as a quiet place to relax and read. Located in the southeast corner of the Library's upper parking lot, the Garden is fully accessible, and offers comfortable seating in a beautiful setting.

Beginning in mid-May, Master Gardeners hold regular Tuesday workdays from 9:30-11, where participants can learn to plant, prune, identify weeds, and much more. Browse our Events Calendar for special classes and activities, too.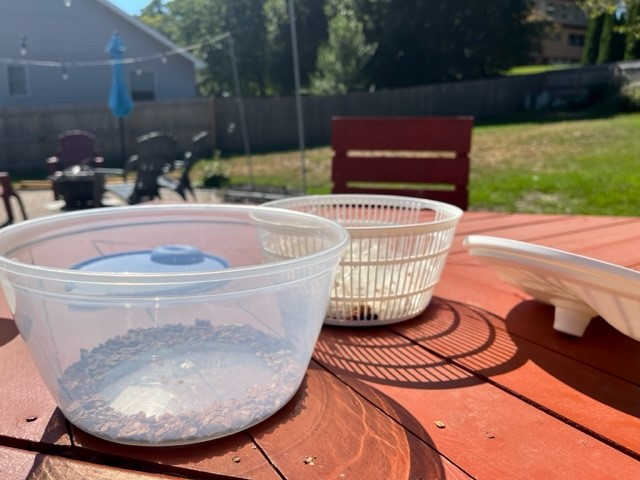 By now everyone has probably heard that a great way to support the monarch is to plant milkweed in your garden or landscape. It's pretty easy to grow-it just needs a sunny spot and relatively well drained soil. Before you plant your milkweed, though, you'll want to stratify it, or expose ...
Read more...
The recent news that the migrating monarch butterfly is now classified as an endangered species has spurred new interest in cultivating plants and spaces that can host and feed our pollinators. Even small spaces can make a big difference, so consider creating a small pocket pollinator garden or prairie ...
Read more...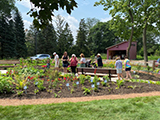 This fall, our Teaching Garden area will be expanding with a Prairie. If you've ever walked through our Teaching Garden, you've probably already seen the area we'll be using, a grassy space along the tree line between the library and the Garlands. Before we created our Teaching Garden in 2021, the ...
Read more...
Big changes are coming to our Teaching Garden area over the next few weeks! Fall will be here soon, so it's nearly time to put our garden to bed. We'll have a last minute taste of summer this week, but you can expect that the weather is going to cool down ...
Read more...
Local Gardening News
2023 Seed Library Suggestion Form
BALibrary Garden & Environment Webinars
Illinois Native Plant Database