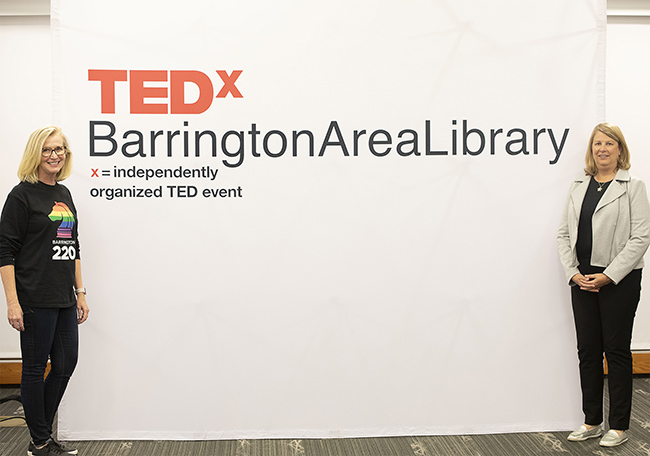 Janet Anderson (left) and Melissa Buckley.
If you weren't able to join us for our sixth annual TEDxBarringtonAreaLibrary on Thursday, November 12, we're pleased to announce that the videos are now available for online viewing!
Janet Anderson, Barrington High School Teacher Librarian: It All Started With A Booktalk
Melissa Buckley, JourneyCare Foundation Trustee, former BStrong Together founding president & long-time community volunteer: Recruiting Volunteers From A Kitchen Table
If you aren't familiar with TEDxBarringtonAreaLibrary, it is a locally organized version of TED, the series of inspiring talks meant to inspire and engage. Read the biographies of this year's speakers here. We encourage you to watch, listen, share, and discuss this year's videos with other community members!