Welcome to our series, all about getting to know our very special Youth Services staff members at the Barrington Area Library! Each month, we'll publish an interview with one of our lovely staff members. Up next we have Youth Services Assistant Erin!

What is your favorite part of working at the Barrington Area Library?
My favorite part of working at the library is the people. I am fortunate to work with such a kind, fun, and creative staff. It is also great to see both familiar faces and new faces enjoying the Youth Services space.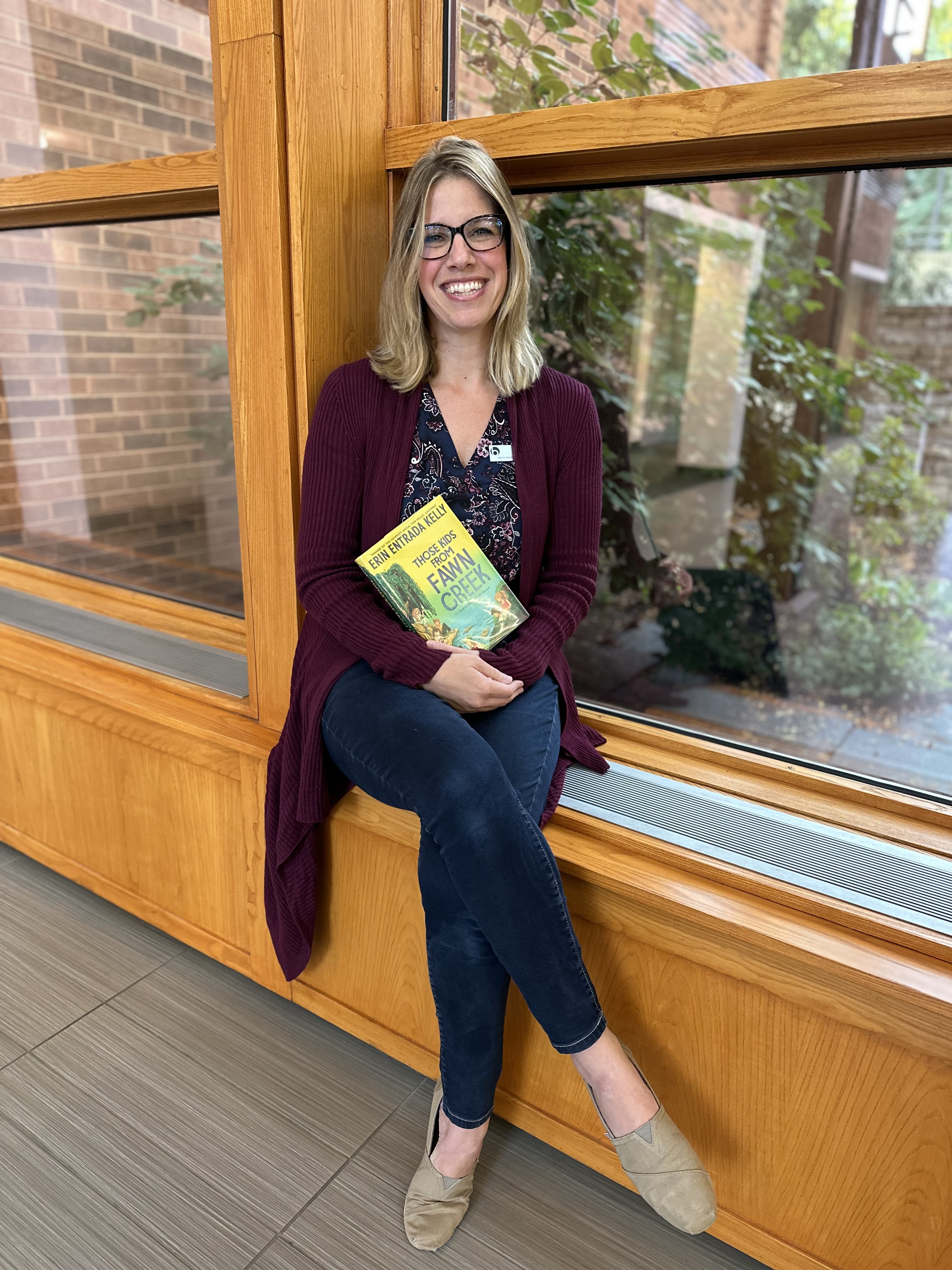 What are some of your favorite books and/or genres?

As an avid reader, this is a tough question!  I try to read many different genres, but I tend to gravitate towards realistic and historical fiction. I enjoy anything written by Erin Entrada Kelly: Blackbird Fly, and Those Kids from Fawn Creek. For younger readers, Maybe, Maybe, Marisol Rainey is always a win in my book! I also love historical fiction and books by Jennifer Nielsen. 
Do you have a hobby or knowledge of a certain topic that you like to incorporate into your work at the library?
As a former educator, I try to search for books and materials viewed from a parent/teacher lens. I have really enjoyed working on Literacy Blogs with my co-worker and enjoy sharing books that can highlight strategies and skills taught in the classroom using picture books.  
What do you like to do when you're not working at the library?
When I am not working at the library, I love spending time with my family, going on hikes, kayaking, practicing yoga, visiting different coffee shops, and of course reading.
If you could be a character in any book in our collection, who would you be?
A character I have always admired and tried to emulate in a book is Jo March from Little Women. This is a book I can read over and over again. I always admire Jo's confidence, fun spirit, loving and giving nature, and her strength in times of challenge.
---

    Youth Services Specialist Stefanie