Even though Pride Month is almost over, the Youth Services staff at the Barrington Area Library love to read books that celebrate the LGBTQ+ community all year round! Here are some of our most recent favorites.
Rainbow: A First Book of Pride by Michael Genhart and Anne Passchier
A wonderful primer for LGBTQ+ pride for any time of the year, this book celebrates all kinds of families and the meaning behind each of the colors in the rainbow flag.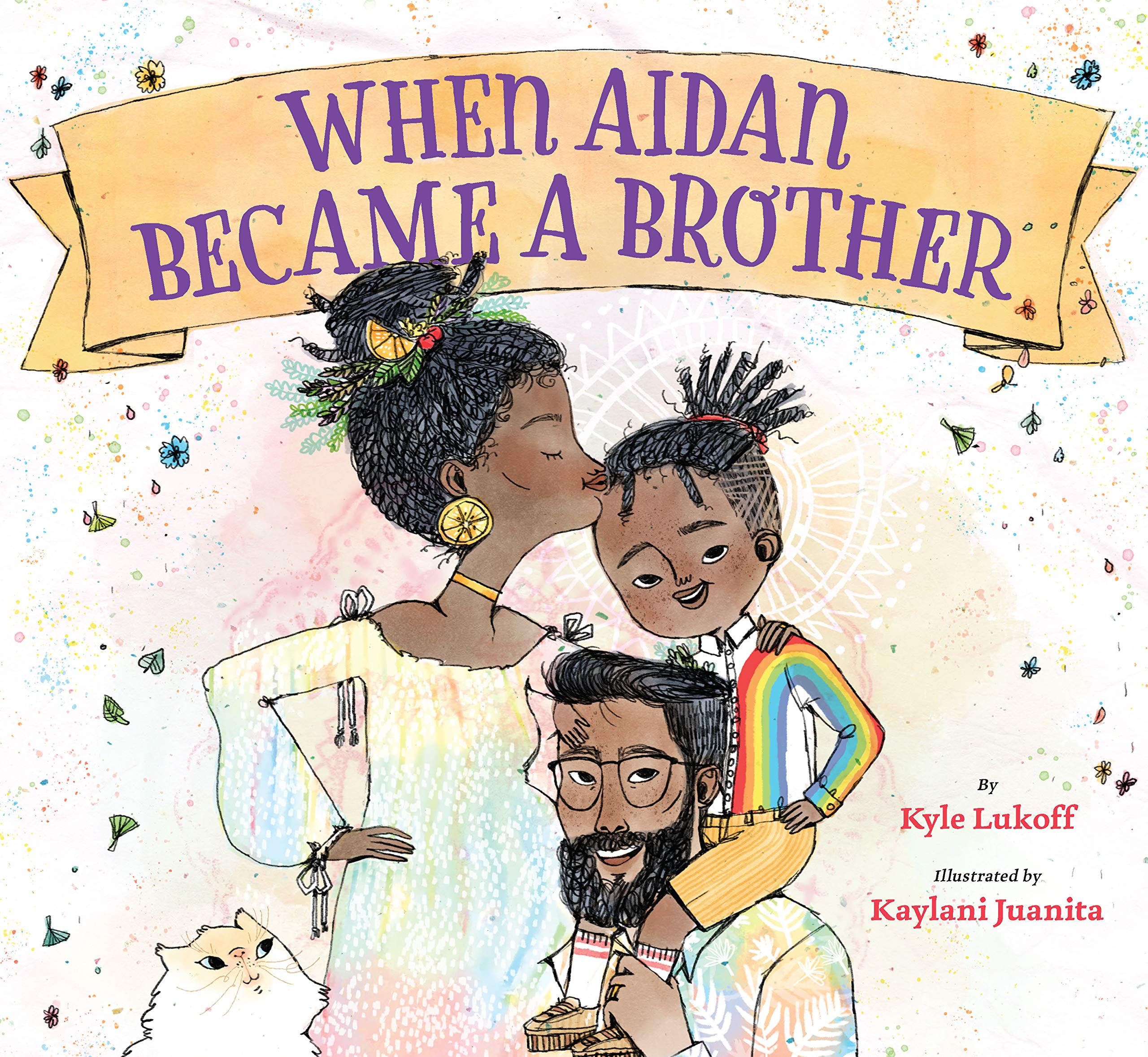 When Aidan Became a Brother by Kyle Lukoff and Kaylani Juanita
When Aidan was a baby, things didn't go so smoothly for him. You see, everyone  thought he was a girl, and that was very frustrating for him, because he is actually a boy. Things got better for him when he got to pick out his name, his clothes, and share his true self with his family. When Aidan finds out that his mom is having a baby, he does everything he can to ensure that his family creates the most loving and inclusive  environment for his new sibling.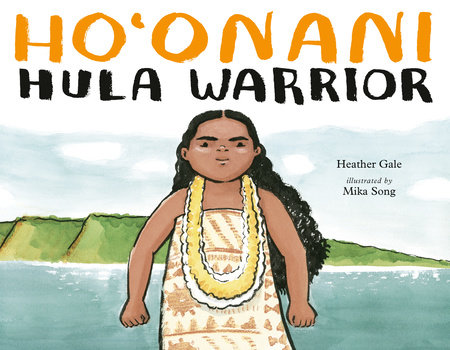 Ho'onani: Hula Warrior by Heather Gale and Mika Song
Ho'onani really wants to audition for the traditional hula chant at school, but this role is usually reserved for boys (kāne), not girls (wahine). But Ho'onani feels just like Ho'onani--not quite a girl and not quite a boy--and therefore decides to defy traditional gender norms and try out for the role anyway. Based on a true story, Ho'onani: Hula Warrior is an inspiring tale that showcases the dynamic tradition of the māhū, or nonbinary, people of Hawaii.
It Feels Good to Be Yourself: A Book about Gender Identity by Theresa Thorn and Noah Grigni
This is a non-fiction introduction to gender identity that provides accessible explanations and language for different identities, and encourages children to be true to themselves.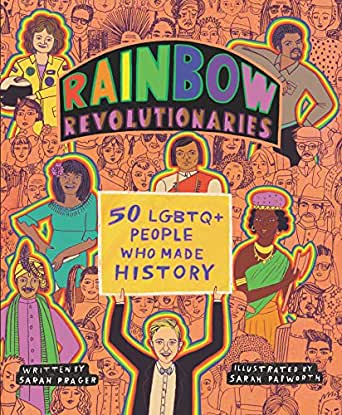 Rainbow Revolutionaries: 50 LGBTQ+ People Who Made History by Sarah Prager and Sarah Prapworth
This illustrated biography collection celebrates the lives of revolutionary figures in the LGBTQ+ community, such as Marsha P. Johnson, Frida Kahlo, James Baldwin, Sylvia Rivera, and so many more!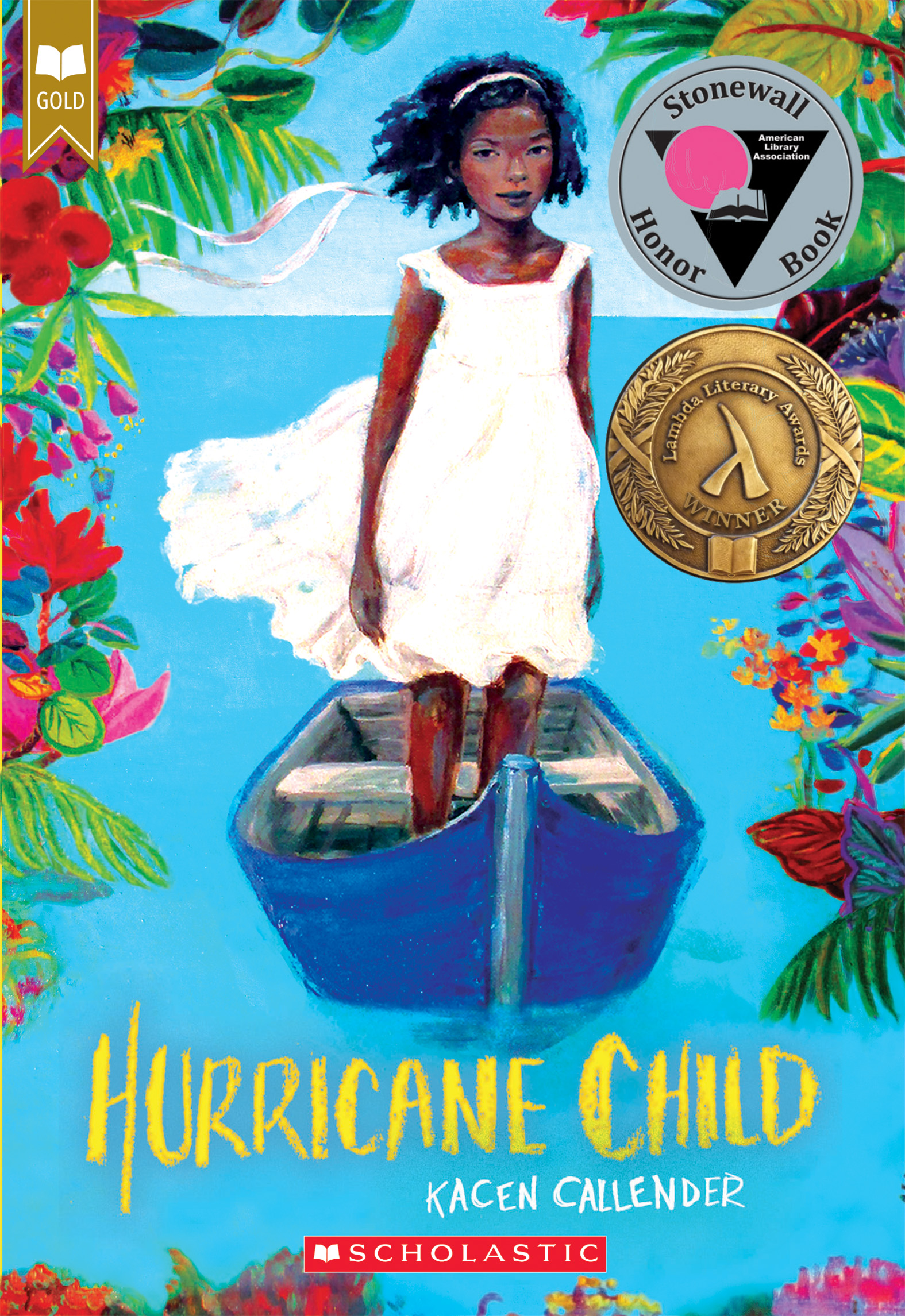 Hurricane Child by Kacen Callender
Because she was born during a hurricane, Caroline Murphy believes she has been cursed with bad luck. Everything around her seems to confirm this: her mom left abruptly, her classmates and teacher bully her for her dark skin, and she seems to be followed around by a mysterious spirit. Things begin to change when she befriends a new student named Kalinda, but she also must grapple with her budding feelings for this person in a world that describes them as sinful. Infused with magical realism, this book is a vibrant and poetic masterpiece.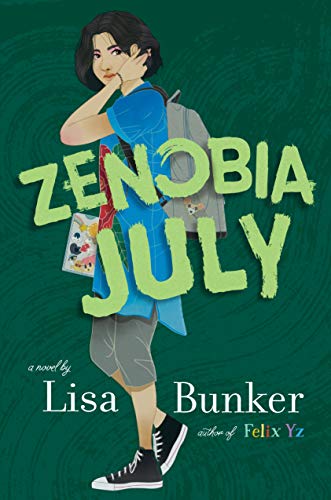 Zenobia July by Lisa Bunker
Zenobia July is starting a new life in Portland, Maine with her cool, eccentric aunts after the death of her not-so-accepting father. An expert coder and hacker, Zenobia often hid behind her computer in the past, but begins to open herself to a new friend group. She is reluctant to share her true gender identity, even after developing a strong relationship with Arlo, who is genderqueer and uses vo/ven/veir pronouns, but decides to take a stand when someone posts transphobic and anti-Muslim memes to the school's website. This is a phenomenal story about navigating identity and friendship, standing up for what is right, and growing and learning from our mistakes along the way.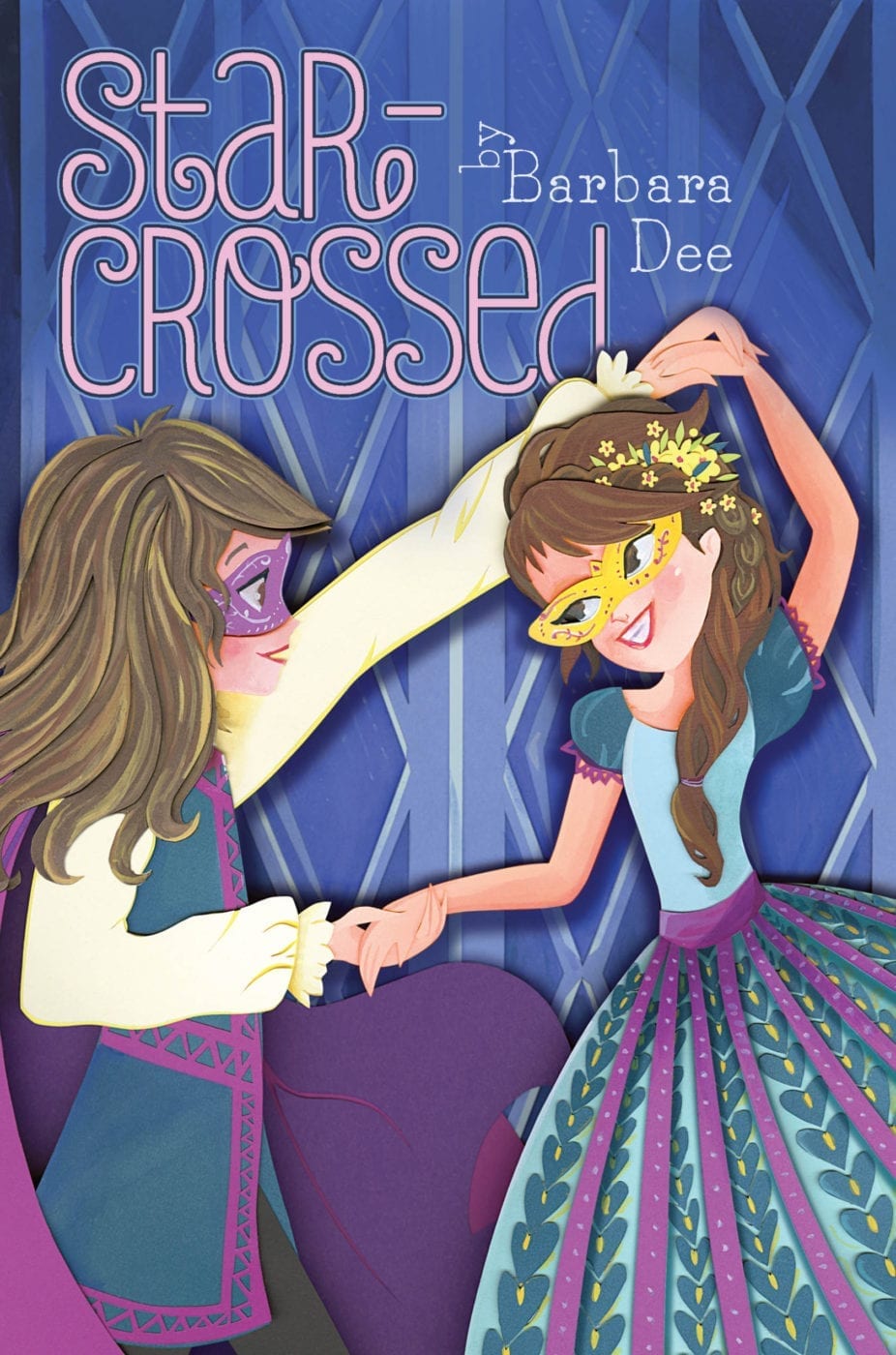 Star-Crossed by Barbara Dee
12-year-old Mattie, a star student and book lover, is beyond excited when she's cast as Romeo in her school's production of Romeo and Juliet. As opening night approaches, Mattie develops a crush on Gemma, the new girl in school who just so happens to be playing Juliet. But does brilliant, outgoing Gemma like her back? This is a sweet, funny romance in which Mattie learns how to be the leading player in her own life.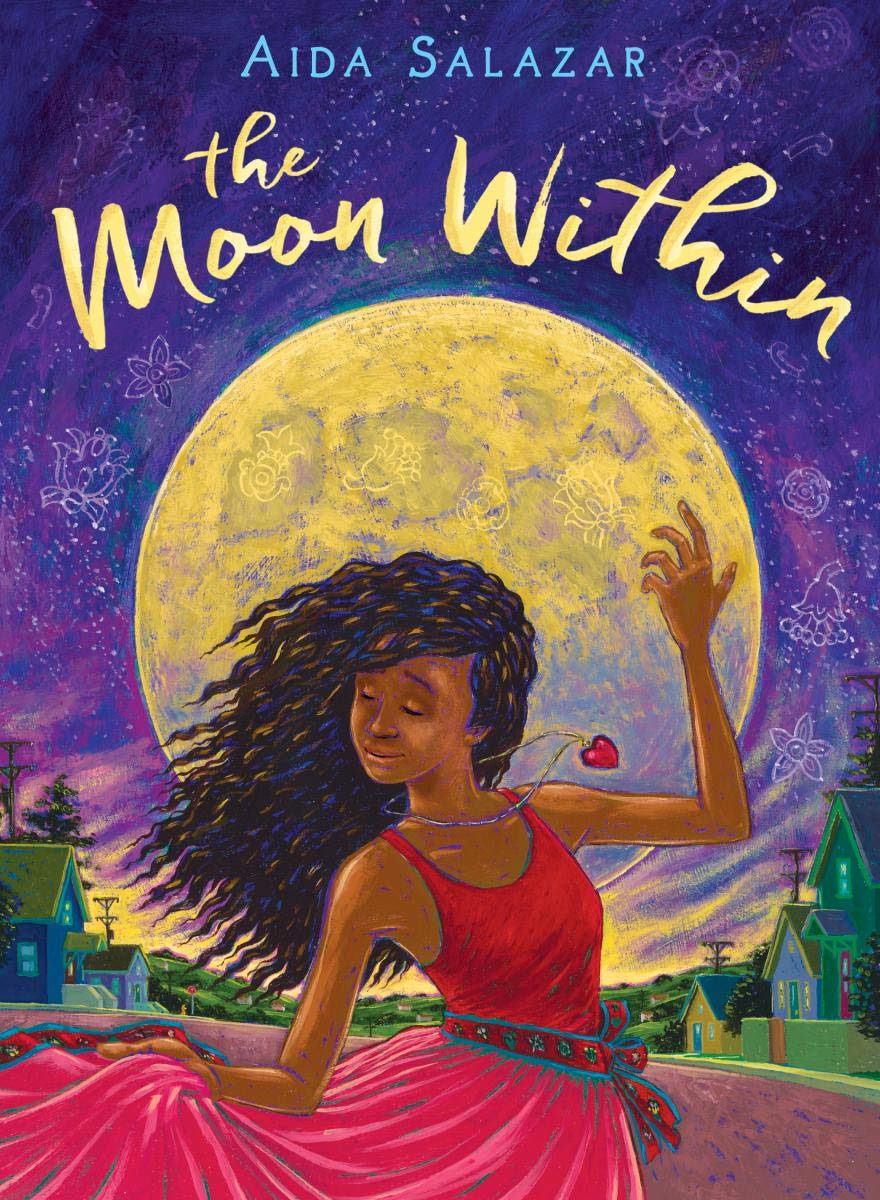 The Moon Within by Aida Salazar
An Are You There God? It's Me, Margaret for the modern age, Celi is turning 12 soon and trying to make sense of all the impending changes happening in her life. Written in verse, this book beautifully encapsulates the ups and downs of middle school, including first crushes, body changes, and helping a friend who has recently come out as genderfluid navigate a world that can sometimes be so cruel.
Looking for some personalized selections? Fill out this form and you'll receive a customized list direct to your inbox!
---

    Youth Services Assistant Librarian Stefanie Molinaro