Help your child better understand the injustices and violence in our society with these resources that address racism and activism.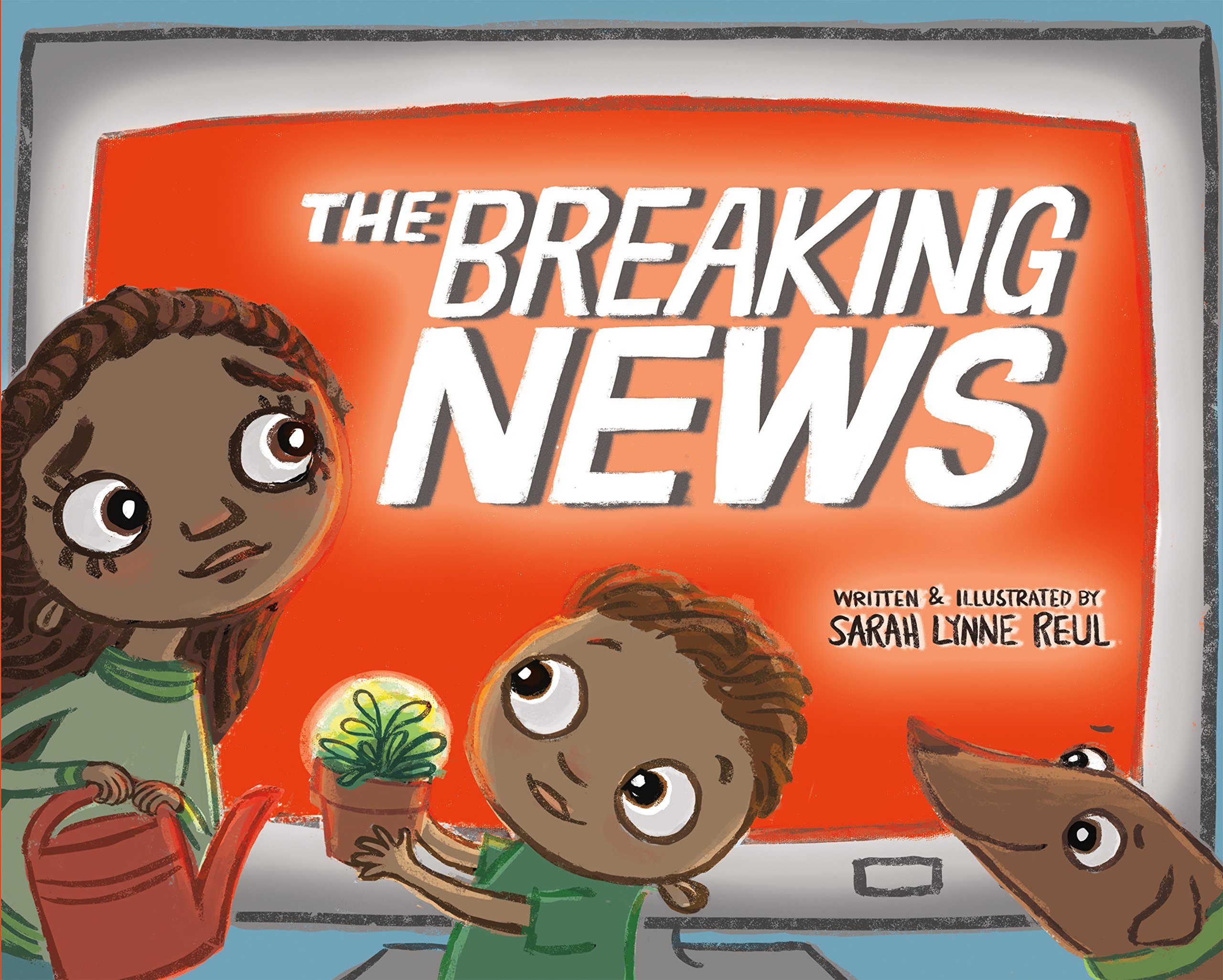 The Breaking News by Sarah Lynne Reul
When devastating news rattles a young girl's community, her normally attentive parents and neighbors are suddenly exhausted and distracted. At school, her teacher tells the class to look for the helpers—the good people working to make things better in big and small ways. She wants more than anything to help in a big way. A picture book addressing the difficulties of community trauma, and the ways every person can make a difference. Good for sharing with ages 4-8. The author also has provided a read-along video.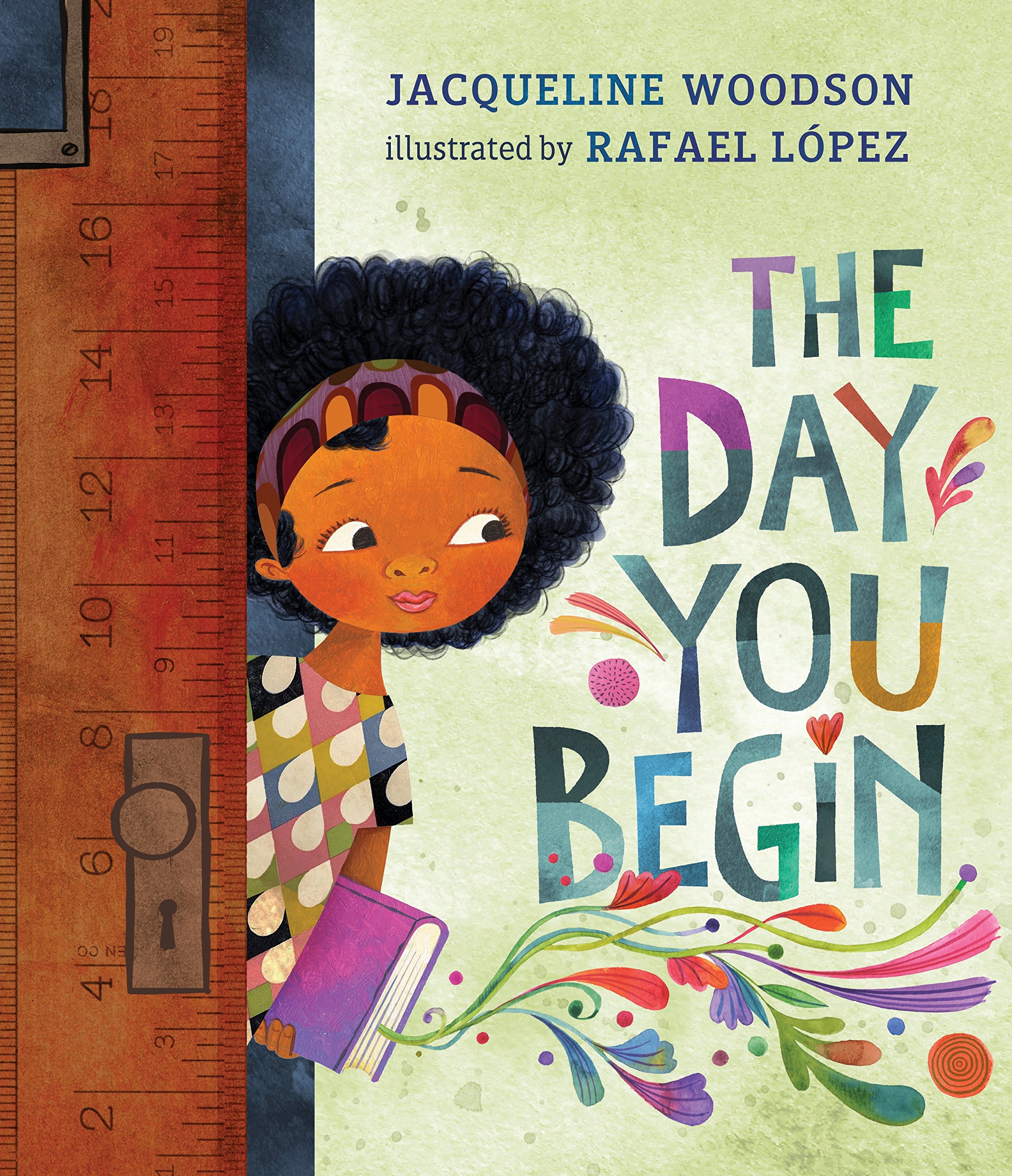 The Day You Begin by Jacqueline Woodson and Rafael López
"There will be times when you walk into a room / and no one there is quite like you." There are many reasons to feel different. Maybe it's how you look or talk, or where you're from; maybe it's what you eat, or something just as random. It's not easy to take those first steps into a place where nobody really knows you yet, but somehow you do it. A poignant picture book about diversity and connection, good for sharing with children ages 4-8.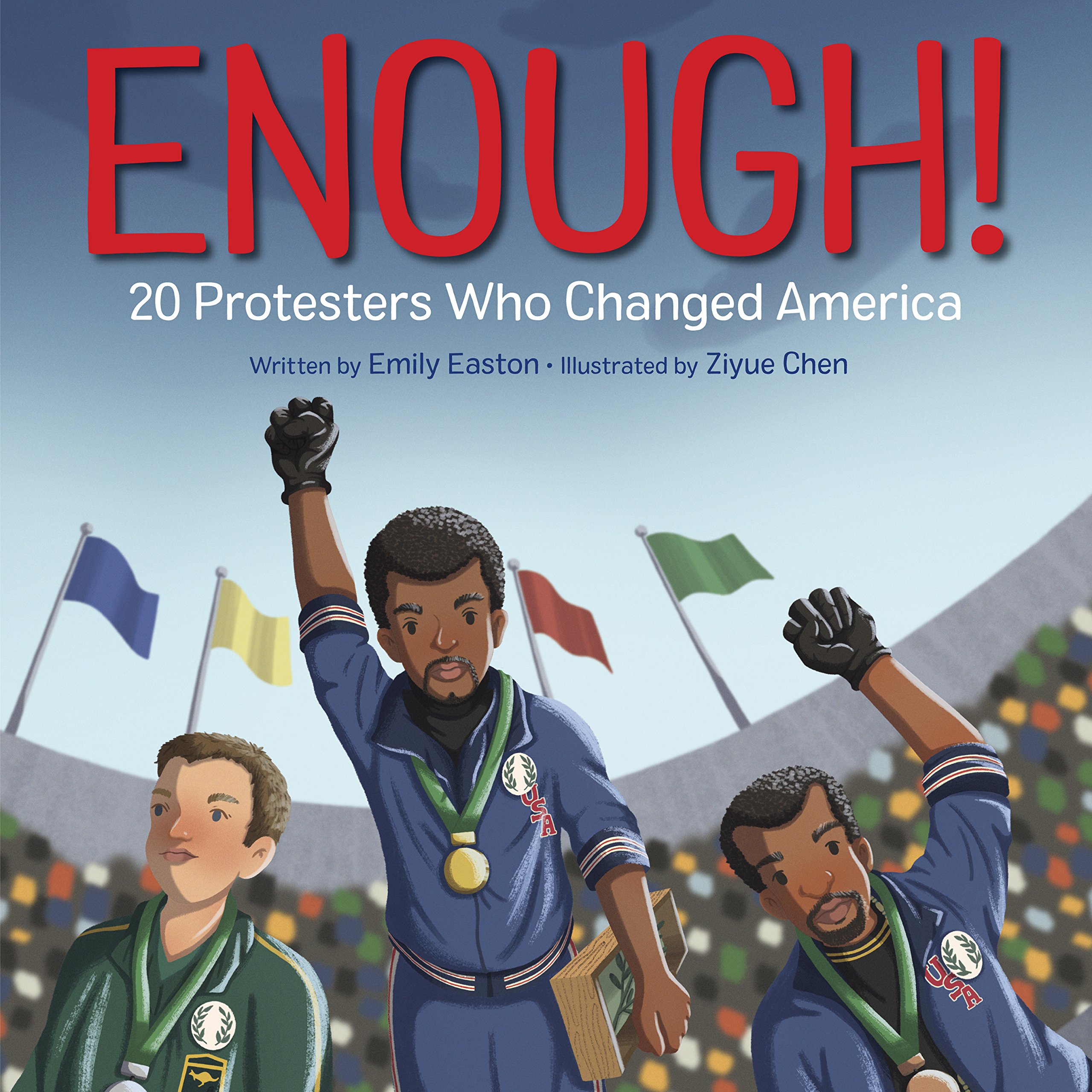 Enough! 20 Protesters Who Changed America by Emily Easton and Ziyue Chen
Join Samuel Adams as he masterminds the Boston Tea Party, Ruby Bridges on her march to school, Colin Kaepernick as he takes a knee, and the multitude of other American activists whose peaceful protests have ushered in lasting change. A picture book highlighting America's rich tradition of protesting, good for ages 6-10.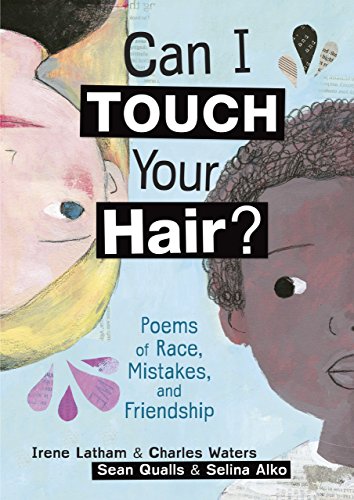 Can I Touch Your Hair? Poems of Race, Mistakes, and Friendship by Irene Latham and Charles Waters
A collection of poems by two narrators, a black boy and a white girl, who are teamed up to be class partners and grow to learn about each others' families, cultures, and identities. Good for ages 8-12.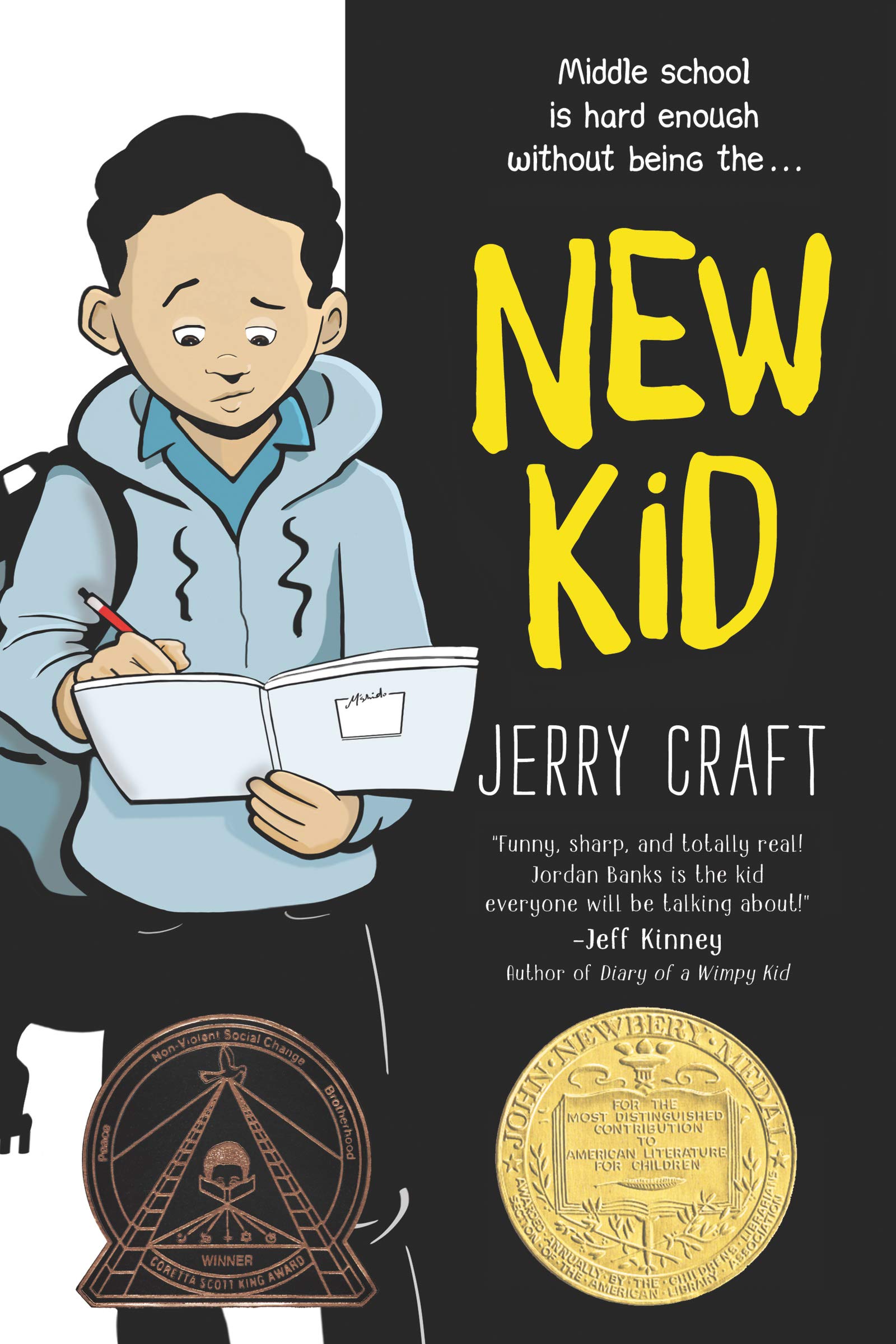 New Kid by Jerry Craft 
Jordan is one of the few kids of color in his entire grade in his new private school known for its academics. As he makes the daily trip from his Washington Heights apartment to the upscale Riverdale Academy Day School, Jordan soon finds himself torn between two worlds—and not really fitting into either one. Can Jordan learn to navigate his new school culture while keeping his neighborhood friends and staying true to himself? Winner of both the Newbery Medal and Coretta Scott King Author Award, this graphic novel is funny and thought-provoking, especially as Jordan deals with endless microaggressions from his mostly white classmates and teachers. Great for ages 9-14. HarperCollins also has a great author talk with Jerry Craft available.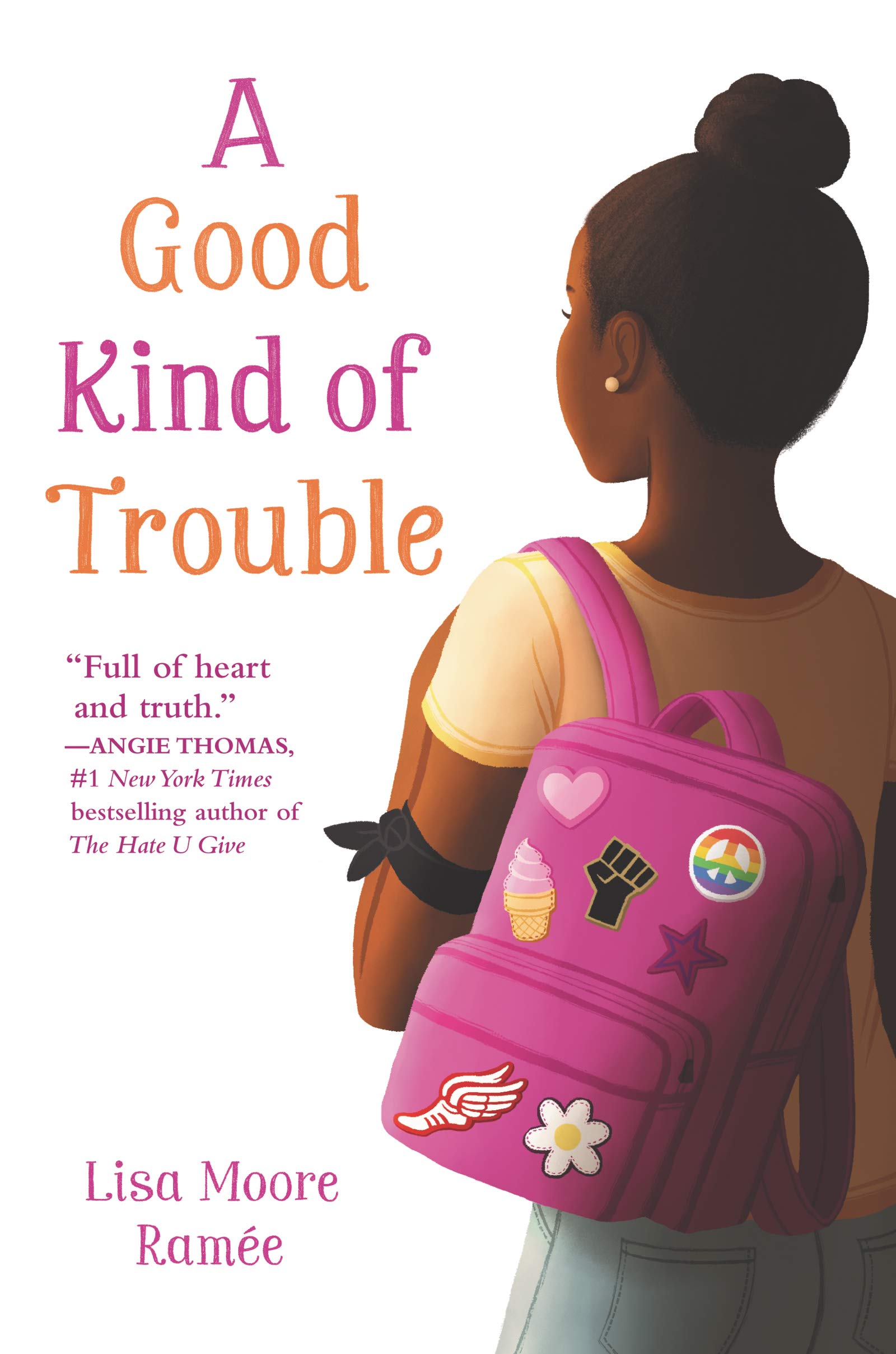 A Good Kind of Trouble by Lisa Moore Ramée
Twelve-year-old Shayla is allergic to trouble. All she wants to do is to follow the rules. But after experiencing a powerful Black Lives Matter protest, Shay decides some rules are worth breaking. She starts wearing an armband to school in support of the Black Lives Matter movement. Soon everyone is taking sides. And she is given an ultimatum. A lighthearted novel about standing up for what's right, great for ages 9-14.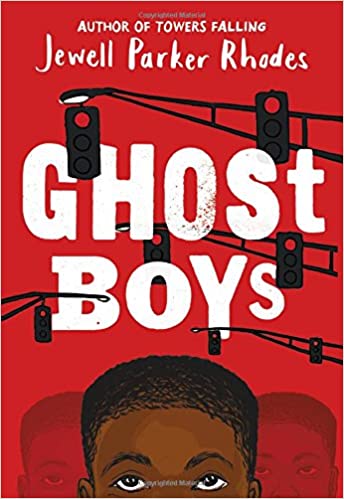 Ghost Boys by Jewell Parker Rhodes 
Twelve-year-old Jerome is shot by a police officer who mistakes his toy gun for a real threat. As a ghost, he observes the devastation that's been unleashed on his family and community in the wake of what they see as an unjust and brutal killing. Soon Jerome meets another ghost: Emmett Till, a boy from a very different time but similar circumstances. A powerful and timely novel, best for ages 9-14.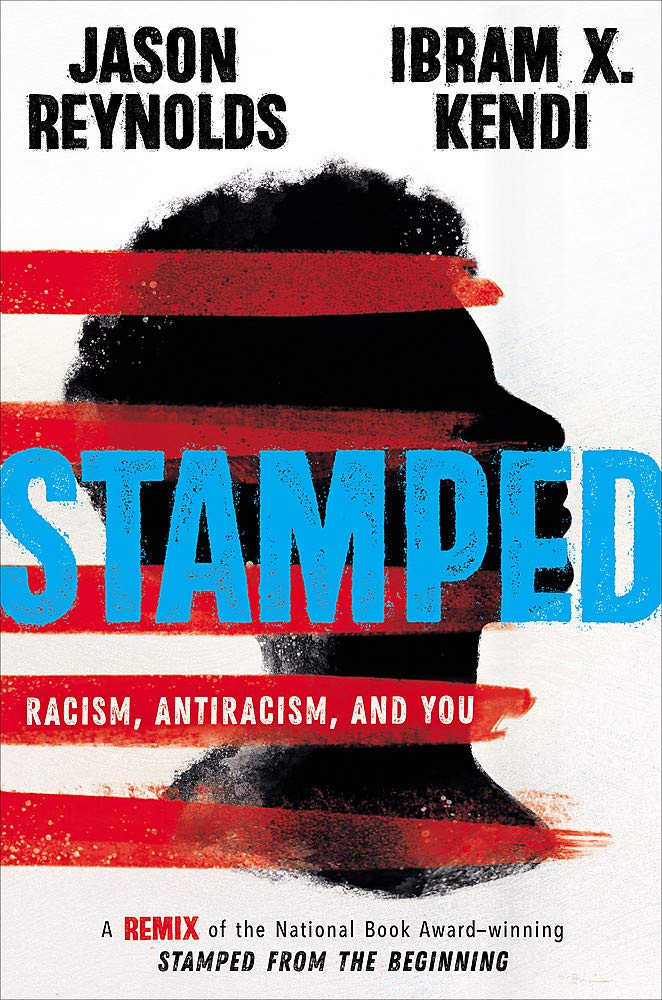 Stamped: Racism, Antiracism, and You by Jason Reynolds and Ibram X. Kendi
A timely reimagining for younger readers of Dr. Ibram X. Kendi's National Book Award-winning Stamped From the Beginning reveals the history of racist ideas in America, and what young people can do moving forward. A powerful nonfiction choice for ages 11 and up.
Find many more fiction and nonfiction options for all ages on our e-booklist.
Web Resources for Parents
"10 Tips for Teaching and Talking to Kids about Race." EmbraceRace.
Simple tips for parents of all backgrounds to help raise tolerant and socially engaged children.
"How White Parents Can Use Media to Raise Anti-Racist Kids." Common Sense Media.
Details practical and easy-to-use advice on fostering empathy and anti-racism in your children.
Raising Race Conscious Children.
A web resource to support adults who are trying to talk about race with young children. Tons of great ideas on this website! 
"'Raising White Kids' Author on How White Parents Can Talk About Race." NPR. 
An interview with Jennifer Harvey, author of Raising White Kids: Bringing Up Children in a Racially Unjust America, about how to talk with white kids about racially-charged events.
"Talking Race with Young Children." NPR.
A 20-minute podcast with great advice about talking about race even with very young children. The link offers a great list of other resources, as well. 
"They're Not Too Young to Talk About Race." The Children's Community School. 
This page includes a fantastic infographic on how children are already learning racial biases at a very young age. An extensive list of further resources is also included. 
"Too Few Parents Talk to their Kids About Race and Identity, Report Finds." The Hechinger Report.
This article details why it's important to discuss race with your child and offers suggestions.
"The Windows and Mirrors of Your Child's Bookshelf." TEDx Talks.
Children's author Grace Lin describes her own childhood experiences with mostly-white book characters, and illustrates how crucial it is for young readers to see both themselves and others in the pages of books. A must-watch TED talk. 
---

Youth Services Librarian Allison Parker