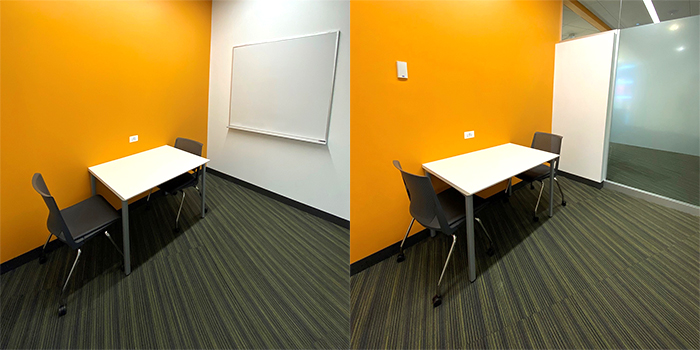 The service improvements that began at the Library in August of this year are well underway. We are pleased to announce that three new study rooms, or "Cubicles," are now available in the second floor balcony area. The rooms are suitable for 1-2 guests, and include a table, chairs, and power outlet. One room also has a whiteboard.
Barrington Area Library cardholders may reserve these rooms on our website. For more information or a same-day reservation, please stop at the second floor Reference Desk.
The new holds pick-up area is now available directly across from the Customer Service desk, conveniently located just inside our front entrance. Watch for more improvements coming soon: a special room for nursing mothers, a Local History room, a computing area on the second floor, and improved book browsing on the first floor.