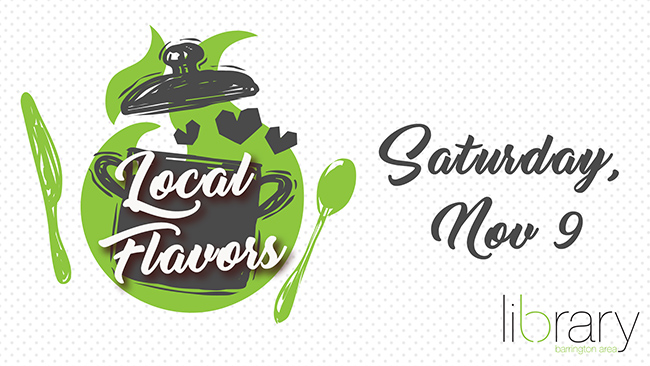 We're taking our popular Cooks With Books program and going BIG during November! All are invited to join us for Local Flavors, Saturday, Nov 9, from 11 AM to 3 PM. Space is limited, so register soon. The knife skills and cake decorating workshops are already full.

Experience dishes and tastes from local providers like:
Christi's Sweet Café
Cook Street Coffee
Cookie Decorator Kathi Frelk
Frantonio's Italian Deli
Honey Lake Bee Co.
Mindful Waste
Smart Farms
Pine Food Company
Primo Pizza

Exchange tickets for sample bites, purchase vendor products, and meet the friendly faces behind these local flavors. More vendors being added all the time!