Studio Kids
Phased Reopening Plan
The Barrington Area Library will welcome customers back into the building on March 1. Our digital studios will remain closed during this phase of reopening as we are trying to provide the safest experience for our customers and staff, and enclosed spaces are one of the areas we are trying to navigate. We appreciate your feedback and would like to hear would like to know how we can help you; please e-mail: digitalservices@balibrary.org. Please watch our website, social media channels or your email for announcements with further details as they arise. 
Studio Kids is a space for children, grades 8 and under, to create and edit digital projects. The studio has a variety of hardware and software tools to help kids develop their projects. For project ideas, visit our digital studios tutorials page.
---
Studio Kids is currently closed and not accepting reservations. When the space opens: Barrington Area Library cardholders grades 8 and under can reserve Studio Kids for two hours, up to seven days in advance. To reserve Studio Kids, please call (847) 382-1300 x6500. Customers can only have one active reservation in the digital studio at a time. At this time, Studio Kids is open to BALibrary cardholders only.
---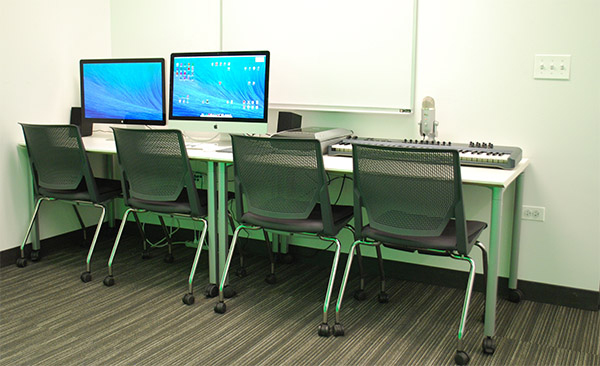 studio kids procedures
The studio in Youth Services is currently closed. When open, individuals and groups through 8th grade may use the space to work on projects requiring the use of the equipment.
• Reservations may be made one week in advance by Barrington Area Library cardholders.
• The studio may be reserved for a maximum of two hours. Use may be extended if the room is not reserved.
• Reservations will be held for 10 minutes, after which the entire period reserved will be forfeited.
• Room capacity: 0