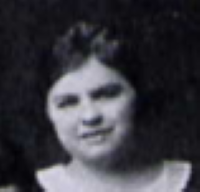 Lucile Gladys Robertson
1900-1986
USAR
WWII
Lucile Gladys Robertson was born in Barrington, Illinois on 14 Nov 1900 to Frank and Nellie (Lines) Robertson. She was a granddaughter of John Robertson, the builder of the current Barrington cultural centerpiece, Barrington's White House.
Miss Robertson attended three years of college at UIC and worked as a fashion artist and advertising manager for a specialty retail store in Portland, Oregon. She returned to Chicago to join the Women's Army Corps on 19 Mar 1944; after training, she spent two years in France and was among the last WACs to leave Paris in March, 1947.

"A detachment of 300 WACs served with the Supreme Headquarters, Allied Expeditionary Force (SHAEF). these WACs accompanied SHAEF to France and eventually to Germany. As stenographers, typists, translators, legal secretaries, cryptographers, telegraph and teletype operators, radiographers, and general clerks, these women assisted in the planning of D-day and all subsequent operations up to the defeat of Germany. WACs handled highly classified material, worked long hours with few days off, and were exposed to a significant amount of danger. In general, WACs in the European theater, like those in the North African and Mediterranean theaters, held a limited range of job assignments: 35 percent worked as stenographers and typists, 26 percent were clerks, and 22 percent were in communications work." (from: https://njdigitalhighway.org/lesson/ww_ii_and_nj/women_army_corps_overseas)
After the War, she returned to the Chicago area to be near her maternal relations, and worked there as an artist and designer of kitchens and restaurants. She returned to the West Coast following the death of her mother.
Pvt. Lucile Robertson died in Portland, Oregon in 1986, and is buried with her parents and grandparents at Evergreen Cemetery in Barrington.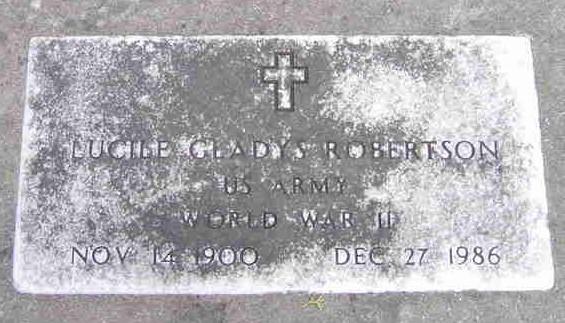 -----
Remember. Honor. Teach.
Courtesy of Signal Hill Chapter, National Society Daughters of the American Revolution