Old Hicks Road and Aster Avenue, east of Rand Road (Route 12), behind Menard's near Knupper's, Palatine. Palatine Township, Cook County, Illinois. Maintained by Palatine Township, (847)358-6700.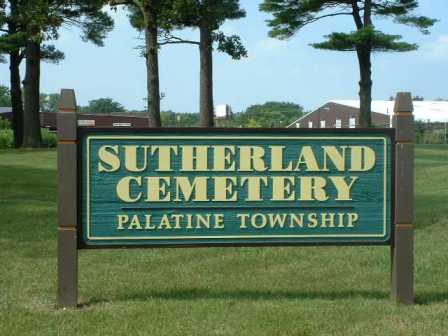 Transcription
Additional listings, Palatine Historical Society.
The following listings update the readings from Arnett C. Lines on 4/3/1963 and are courtesy of the Palatine Historical Society.
Bennett, Albert L., 1847-1913.
Bennett, Josephine E., 1849-1908.
Archer, Richard, Died April 20, 1870