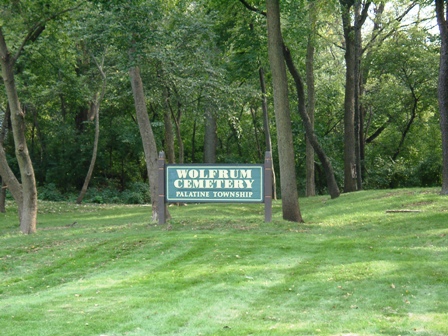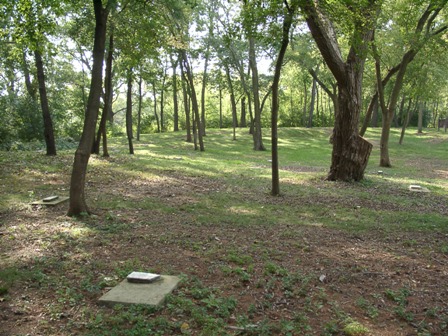 "North east of the bridge on Old Plum Grove Rd.: So. of Palatine on South end of Theis farm (chai folks). Found a few grave stone markers. Some were broken and used as stepping stones across the creek to the West side of creek." (Arnett C. Lines) Maintained by Palatine Township, (847)358-6700.
Transcription
Partial transcription, Arnett C. Lines, date unknown; Cathy Trawinski 1999
"History of Palatine reads(?) there."- Arnett C. Lines
Parkhurst, Friedericka, Died, 7/9/1841. Age, 42 yrs.
Charles H., Died, 4/23/1840. Age 6 mo. Son of Moses and Rosetta Durkee.
Clapp, Isabel C., Died, 4/16/1858. Age, 19 yrs.
Torrance, Thomas, Died, 7/25/184-. Age 46 yrs., 5 mo., 3 d.