What's on right now in the Gallery?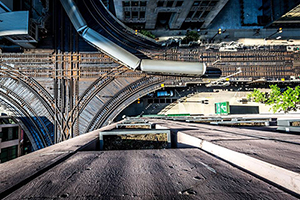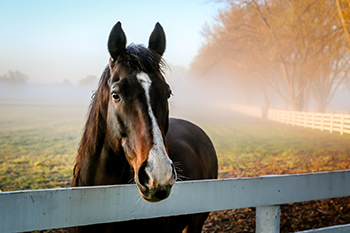 Coast To Coast: the photography of Ron Johnson
June 25 - August 2018
Ron Johnson has been taking photographs for most of his adult life. In 2013, he upgraded to his first DSLR camera. This is when he started learning more about photography and composition. Ron likes being outdoors and taking pictures of landscapes and architecture.

Ron is a retired Firefighter and now works security at Barrington High School. Ron lives in Barrington with his wife Jean.

The canvas prints on display are all 20" x 30" and available for purchase. To inquire about a purchase or for more information, please contact Ron via email at johnson5135@aol.com.
Network: A Community Art Installation


Created by Chicago-based, internationally-shown artist Barbara Cooper and our community, through a series of workshops, using recycled materials donated by area residents and organizations.

Inspired by trees and forests, libraries and communities, and our ever-deepening understanding of how all of life is networked together.

Co-commissioned by the Barrington Area Library and the Lake Barrington office of Bartlett Tree Experts.






---
Barbara Cooper works fluidly between sculpture, drawing, and public art. She has developed gardens and structures for dance and theater. Depending upon the objective of the project, she utilizes diverse media such as wood, metal, paper, glass, and found objects. Revealing an ability to manipulate solid material in a fluid manner, forms reference movement and growth. The work is biomorphic in style and process driven, growing from the inside out. Imagery evolves from paring down forms in nature to their essentials, finding common denominators, eliciting references that blend categories or genre. Utilizing repurposed materials whenever possible, issues of sustainability and an ecology of wholeness are embedded in her work.

Artist Statement: Network

The branched wooden columns of the Barrington Library's soaring atrium generated a strong reference to the hallowed space of a forest, as well as to Peter Wohlleben's book The Hidden Life of Trees. The book reveals what we cannot see: that is, how trees within intact forests function as a unit as they communicate through beneficial fungi living symbiotically at the root tips. In a similar way, a library develops a mutually beneficial relationship with its community.

The Barrington Area Library is sited next to a forest and is a strong connector in the village in which it functions, connecting different categories of information and knowledge with various populations of people. For the making of Network, used materials were collected from the community to be repurposed into ropes. Materials included: video and audio tapes, fabrics, string from hay bales, drawings and posters, etc. The process of making these ropes with different people coming to the workshops was an opportunity for participants to network with others in the community.

Both the library and the interconnected root systems of trees compete for resources within their own community or environment. Ultimately, each of these systems works together as an organism for survival, providing us with a model for sustainable human culture. Network is an embodiment of these ideas. - Barbara Cooper

Learn more about the artist and her work at barbaracooperartist.com