Do you have photos or documents of the Barrington area to share?
Send them to Kate at kmills@balibrary.org.
Yesterday & Today: Life in the Barrington Area
Views of Barrington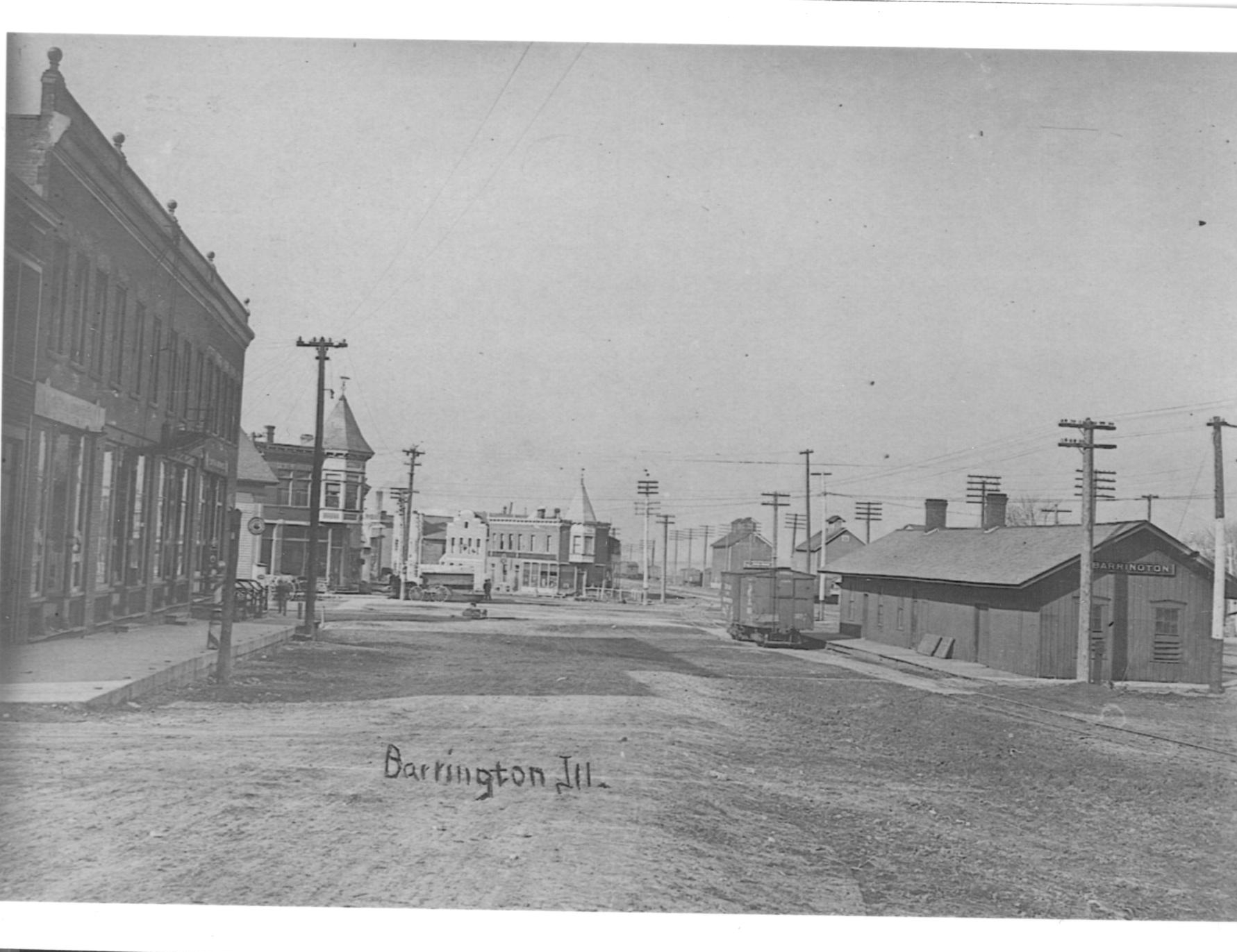 Our photo features a view of Barrington when the train station was on the south side. We are always looking for historical photos of the people and places of Barrington and would be very interested in a photo of the railroad turntable. If you have any early railroad photos to share, please contact Kate at the library: kmills@balibrary.org.