What's on right now in the Gallery?
July - August 2017:
The oil paintings of Richard Schmidt


Richard Schmidt has been painting for over 40 years, and his 50 year career was in the paint industry, serving as chemist, color consultant, and in management. He has exhibited in many outdoor shows, including Park Forest, Crete, Oak Park, Homewood, Wheaton, Tinley Park, St. Charles, Chicago, Rend Lake, as well as in many galleries in Illinois and Indiana. He was previously involved with a number of art groups and galleries in the Hudson Valley region of New York. He was recently invited to show 31 of his paintings, both oils and watercolors, in a one man show at the Cultural Center in downtown Chicago. He has won many awards, including several Best of Shows. He is currently a Gallery Artist at Tall Grass Art Association, an Illinois Artisans member, and a Guild member of the Union Street Gallery.

Learn more about Richard Schmidt on the Featured Exhibit page.

Leave your compliments for Richard in our virtual gallery guestbook.
---
Coming Soon:


Created by Chicago-based, internationally-shown artist Barbara Cooper and our community, through a series of workshops, using recycled materials donated by area residents and organizations.

Inspired by trees and forests, libraries and communities, and our ever-deepening understanding of how all of life is networked together.

Co-commissioned by the Barrington Area Library and the Lake Barrington office of Bartlett Tree Experts.
Opening Reception: Sunday, Sept 24, 1:30 - 4 PM
All are welcome to join us as Network is officially unveiled! No need to register.

1:30 PM: ribbon cutting and presentation by the artist.
2 - 4 PM: enjoy a string quartet and refreshments while you experience Network and chat with artist Barbara Cooper.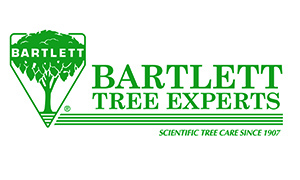 ---
We need your help to create this extraordinary work of art! Join us and our partners at Bartlett Tree Experts for one or all of the following workshop dates:
Sunday, August 27, 2-4 PM
Sunday, September 10, 2-4 PM
Please email Public Information Manager Karen McBride at the library: kmcbride@balibrary.org to sign up for the date(s) of your choice. Workshops take place at the library. Bring a family member, friend, neighbor. Art collectives - bring your whole group! This project is appropriate for children ages 10 and up, so families are welcome. No previous art experience is necessary. Pieces will be created by twisting, braiding, knotting, and other simple techniques. Please dress comfortably and casually.
We are also seeking materials to use for the project. Are you able to donate long lengths of twine, rope, paper, or fabric? For paper and fabric, we are particularly seeking materials in natural colors and finishes. Contact Karen McBride if you are able to help.
---

History of the Gallery
Gallery in the Library
Created in 1979, the Gallery in the Library hosts up to six exhibits per year, each typically spanning two months. As of June 2014, with additional space, a new look, and the Walker Display system, the Gallery in the Library is once again presenting lively and thought-provoking works of art to library visitors. The Gallery is now curated by the Art Advisory Committee: Public Information Manager Karen McBride, Community Engagement Librarian Sam Adams-Lanham, and Assistant Librarian Ivy Dally, along with Board of Trustees Liaison to the Gallery Barbara Pintozzi.
About the Gallery space
The Gallery in the Library is located throughout the first and second floors of the library and is open to the public seven days a week.
Artists: interested in knowing the measurements of our exhibit walls?
| | | | |
| --- | --- | --- | --- |
| Library Area | Width | Height | Notes |
| First Floor |   |   |   |
| Internet Café (dark grey wall) | 31' 6" | 8' 6" |   |
| Business & Tech Center (dark grey wall) | 25' 6" | 9' |   |
| Media Browsing (rust red wall) | 4' 1" | 9' | left of 90" monitor niche |
| Media Browsing (rust red wall) | 9' 9" | 9' | right of 90" monitor niche |
| Media Browsing (dark grey wall) | 7' 11" | 9' | Dimensions do not include door on this wall |
| Base of Stair Tower (dark grey wall) | 5' 5" | 9' | Although wall is wider, Walker System covers only 5' 5" |
| Second Floor |   |   |   |
| Reading Commons (dark grey wall) | 22' 8" | 9' 8" | New Book shelves in area are 5' high |
| Young Adult area (dark grey wall) | 19' 6" | 9' 6" | Book shelves in area are 5' 10" high |
Mission Statement
The Barrington Area Library's arts program expands the library's mission by stimulating imagination and fostering lifelong learning. The Committee's goal is to give local artists the opportunity to present new work in a public setting and encourages all artists in the Barrington area and surrounding communities to submit an application for consideration.
Save
Save