JavaScript disabled or chat unavailable.
twitter talk
or fill in the form below:
When will my question be answered?
We'll do our best to answer your question, or suggest how you can further pursue your question, within 24 hours (one business day - excluding weekends and holidays). If clarification is needed about your question, you will be contacted for additional details, and appropriate library staff will be consulted so we can give you the most accurate answer. Thank you for your interest in the Barrington Area Library.
about us

special features:

join our team: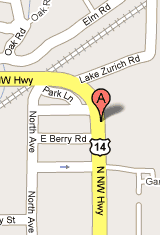 location and hours
505 N. Northwest Highway, Barrington, IL 60010
P: 847-382-1300
F: 847-382-2475
Mon-Fri: 9 am - 9 pm
Sat: 9 am - 5 pm
Sun: 1 pm - 5pm
contact us
Adult Services
adultref@balibrary.org
847-382-1300 x1
Renewals and Account Information

customerservice
@balibrary.org
847-382-1300 x3
Youth Services
youthservices@balibrary.org
847-382-1300 x2